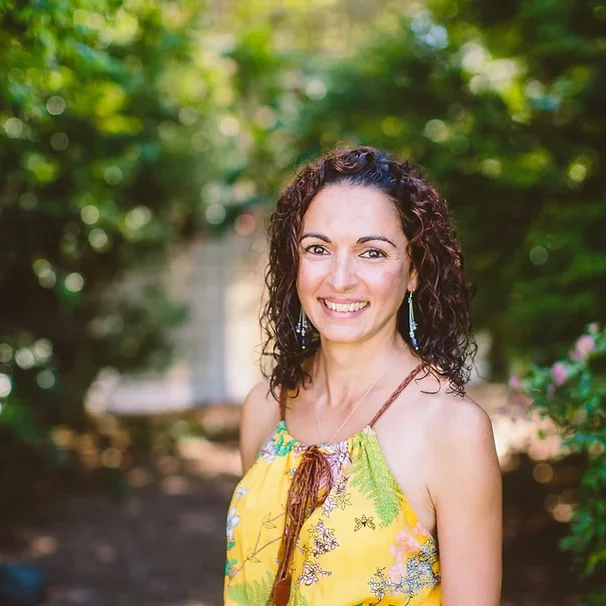 After becoming fascinated with human biology at high school, I knew I wanted to study something in the medical/science fields, but wasn't sure what. I completed a Bachelor of Biomedical Science at Deakin University (choosing Nutrition as my elective subjects), intending to segue into a Medical degree. After graduation, I sat the GAMSAT exam and waited until applications were available for the following year's Medical Courses. During this time I began working at Royal Melbourne Hospital (as an admissions clark) and became increasingly aware of the shortcomings of our current medical model. Despite also recognising it's invaluable elements, I realised it wasn't where my heart lay. After a conversation with my sister, I researched the history of medicine as well as various alternative approaches, and decided to apply for a Naturopathy degree instead.
From the very first lecture, I knew I'd made the right choice. I felt like I'd joined a family of likeminded souls. The ethics of naturopathy were aligned with my own values; focusing on health and nurturing, illness-prevention and sustainability. I had found my path! Fours years later, I graduated and, within months, opened my first practice which has evolved over the past ten years to become Northcote Natural Therapies, a clinic and retail space.
Five years ago, I expanded my skill set by completing courses in 'Natural Fertility Education' and 'HypnoBirthing'. Now a member of the HypnoBirthing International steering committee, I regularly work with couples, assisting them with nutritional and hormonal information and treatments to help them fall pregnant, as well as providing antenatal classes focusing on relaxed and minimal intervention birthing techniques.
I have a tea brand, One Leaf At A Time ,which launched in 2012 and consists of 45 therapeutic, organic tea blends, as well as a skincare line, Purely Vegan, which launched in 2017.
I am so blessed and thankful that I love what I do. Thank you for reading my story. I wish you heath, love, and happiness.
In good health,
Candace Borg
Fertility/Pregnancy
Mental Health
Digestive Health
Vegan Nutrition
Menstrual Disorders
Monique is an empathetic, passionate and knowledgeable practitioner who loves supporting people along their health journey. She focuses on enabling and recognising your health knowledge to assist in supporting you to make long-lasting changes.
Monique has completed a 4-year bachelor of health science in naturopathy at Southern School of Natural Therapies and works with clients of all ages to offer patient centred healthcare that focuses on optimising health and wellness whilst creating meaningful connections.
Monique will provide individualised, evidence-based healthcare specifically tailored to you, utilising herbal and nutritional medicine, flower essences, and lifestyle advice. She has been exposed to various physical and mental-health conditions amongst those around her and has seen first-hand that improving one's health can be difficult. She will support you in making small, achievable changes through simple and effective treatment plans. Monique will prioritise ensuring you understand the cause of your health concerns so you are equipped and empowered to better understand your body.
Monique loves animals, especially her two cats, Nelson and Misty and enjoys spending time in nature, chasing waterfalls and reading. She has been vegan for over 7 years and is passionate about supporting the environment, and all organisms within it.
Appointments available in person at Northcote or via Zoom or Phone.